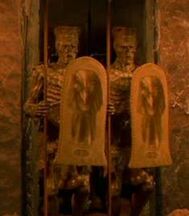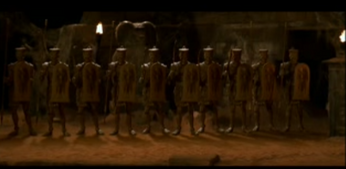 The Soldier Mummies from The Mummy have been guarding in Hamunaptra for over 3000 years. When summoned from the Golden Book of Amun-Ra, The Soldier Mummies were ordered by Imhotep to kill Rick O'Connell only four mummies survived and were ordered from Jonathan Carnavan to kill the mummifed Anck-Su-Namun instead. In The Mummy Returns they reappear again in the British Museum warehouse so they can get their revenge against Rick and company.
Ad blocker interference detected!
Wikia is a free-to-use site that makes money from advertising. We have a modified experience for viewers using ad blockers

Wikia is not accessible if you've made further modifications. Remove the custom ad blocker rule(s) and the page will load as expected.