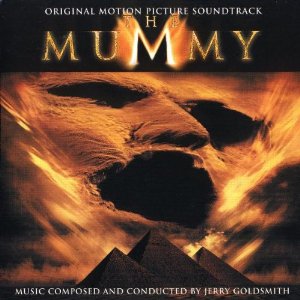 The Mummy: Original Motion Picture Soundtrack was the original soundtrack of the motion picture The Mummy. The music was composed by Jerry Goldsmith, orchestrated by Alexander Courage, and was released as a one-disc music CD on May 4, 1999, with its promotional counterpart released on June 28, 1999 A.D. The film premiered on May 7, 1999. Goldsmith was nominated for a Saturn Award in 2000 for Best Score and won a BMI Film Music Award that year.
Track listing
Edit
External links
Edit
Ad blocker interference detected!
Wikia is a free-to-use site that makes money from advertising. We have a modified experience for viewers using ad blockers

Wikia is not accessible if you've made further modifications. Remove the custom ad blocker rule(s) and the page will load as expected.